Vabella Limited is a diversified holding company with interests in businesses worldwide and a focus on forming a node between Asia and the West. With several decades of Asia experience in manufacturing, leisure, import/export and distribution.
Vabella continues to looking for new opportunities and partnerships in our areas of expertise to achieve fast time to markets and above average results for its business partners with a down to earth approach and profit maximization in mind.
News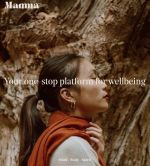 After months of working closely with the founders and studying the business model Vabella has taken a minority stake in Mamma Wellbeing. Wellbeing awareness has been growing over the past years, including health foods, mindful living…
read more
Published on 12.06.2021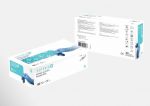 TAG | medical has extensive experience and reach in global PPE markets. The group's offices and experienced sales teams are headquartered in Hong Kong with reprensentation in China, Germany, Nordics and the UK to ensure around the clock customer service and seamless communication with global clients...
read more
Published on 18.10.2020