Vabella Limited is a diversified holding company with interests in businesses worldwide and a focus on China, Hong Kong and Macau. We have several decades of China experience in manufacturing, leisure, import/export and Asian distribution. Vabella has a down to earth approach and aims at profit maximization. We are constantly looking for new opportunities and partnerships in our areas of expertise.
News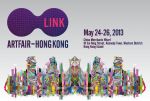 Vabella | artspace
is exhibiting at
LINK
,
an international contemporary Art Show. It transcends the cultural barriers of contemporary art, historically marked out by institutionalism and elitism, baptizing an event without barriers, which welcomes, involves and thrills a mixed public with a cross-sectional content. Through
LINK
-artfair, the public can experience contemporary art over 360 degrees, without putting it behind barriers. Our environment, though universal apolitical language breaks down any cultural, social and institutional barrier.
read more
Published on 12.05.2013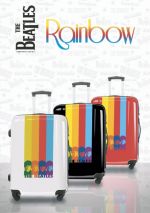 Witness the brand new The Beatles range at the Las Vegas Travel Goods Show. Form2u is exhibiting in Las Vegas at booth 117 and the Form2u team looks forward to your visit.
read more
Published on 25.02.2013