VABELLA PERRARO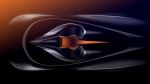 Vabella Perraro is a tightly guarded HNI circle whom we offer off market, rare items in 3 distinct categories in collaboration with long business partners that are leaders in their respective fields.
Cars
Jewellery
Art
All our offers and dealings are handled with highest discretion concerning the sellers and of course our clients.
Apart from making offers, Vabella Perraro has advisory services to find the product our clients desire. For example if you are looking for a particular rare car or work of art, please let us know. Via our partners we have access to private collections where we are able to find desired good directly from the current owner. In most cases these are long term friends of Vabella or our business partners.