SINOGO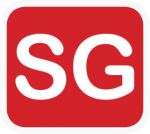 SinoGo is the flagship trading company in Vabella
ASIAN DISTRIBUTION
Asian Distribution for international products. 
SinoGo has a very strong representation in Indonesia acting as sourcing agent for the largest distributor in Indonesia. 
SinoGo distributes various International brands in selected Asian markets, such as Scout school bags, Sengled lighting, Rollei cameras and accessories, BuddyPhones, Daniel Jonas New York fashion, and many more...
MANUFACTURING & PRODUCTION
Production Agency for renowned multi nationals. If it can be manufactured, we can produce it manufactured for you.
With over 20 years of experience in import / export and manufacturing SinoGo can increase your opportunities to and from the Asian region. 
contact us today for success in Asia